Our mission was to make the best natural mattress at a better price. And we did.
Don't compromise. Maximize your comfort and savings!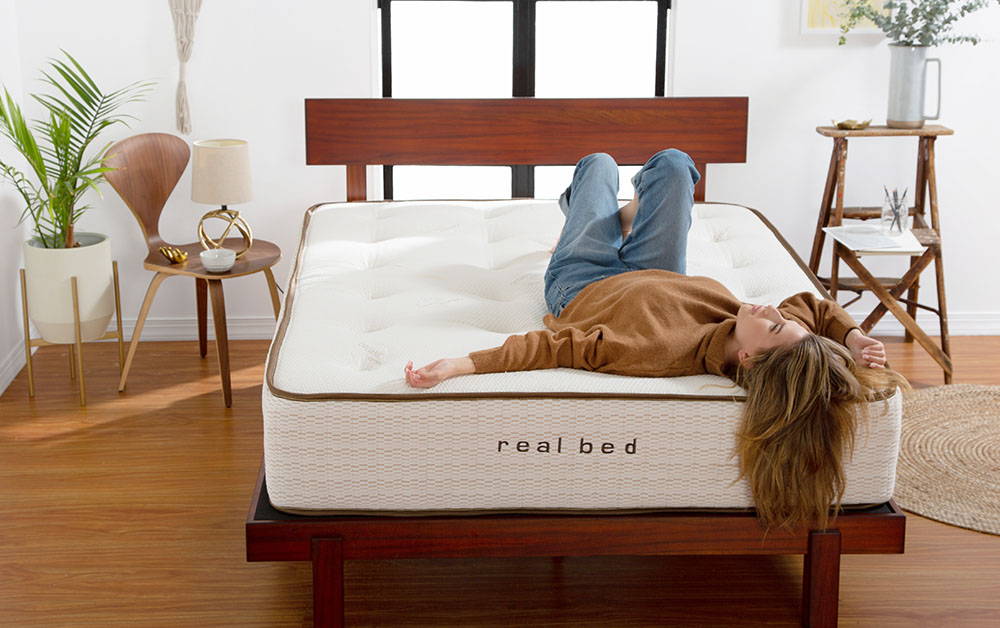 "This is a well-constructed mattress with quality components that excels in terms of natural materials. The Real Bed is definitely an excellent value." - GoodBed.com review
Mattress, Topper or Both?
Gently soft, yet firm and supportive, our standard Real Bed Mattress is designed to meet the needs of the widest range of sleepers. At 11 ½ inches thick, it delivers the responsive firmness and real comfort needed for a great night's sleep. Perfect for back and stomach sleepers.

All natural and impossibly comfortable. Use it on any mattress for a revitalizing experience or on a real bed mattress for the perfect luxury combination. Made with natural latex, organic cotton, tiny nano springs, and eucalyptus based rayon, for unsurpassed, healthy comfort. 2 ½ inches thick.

Use the topper and the mattress together for extra snuggly comfort!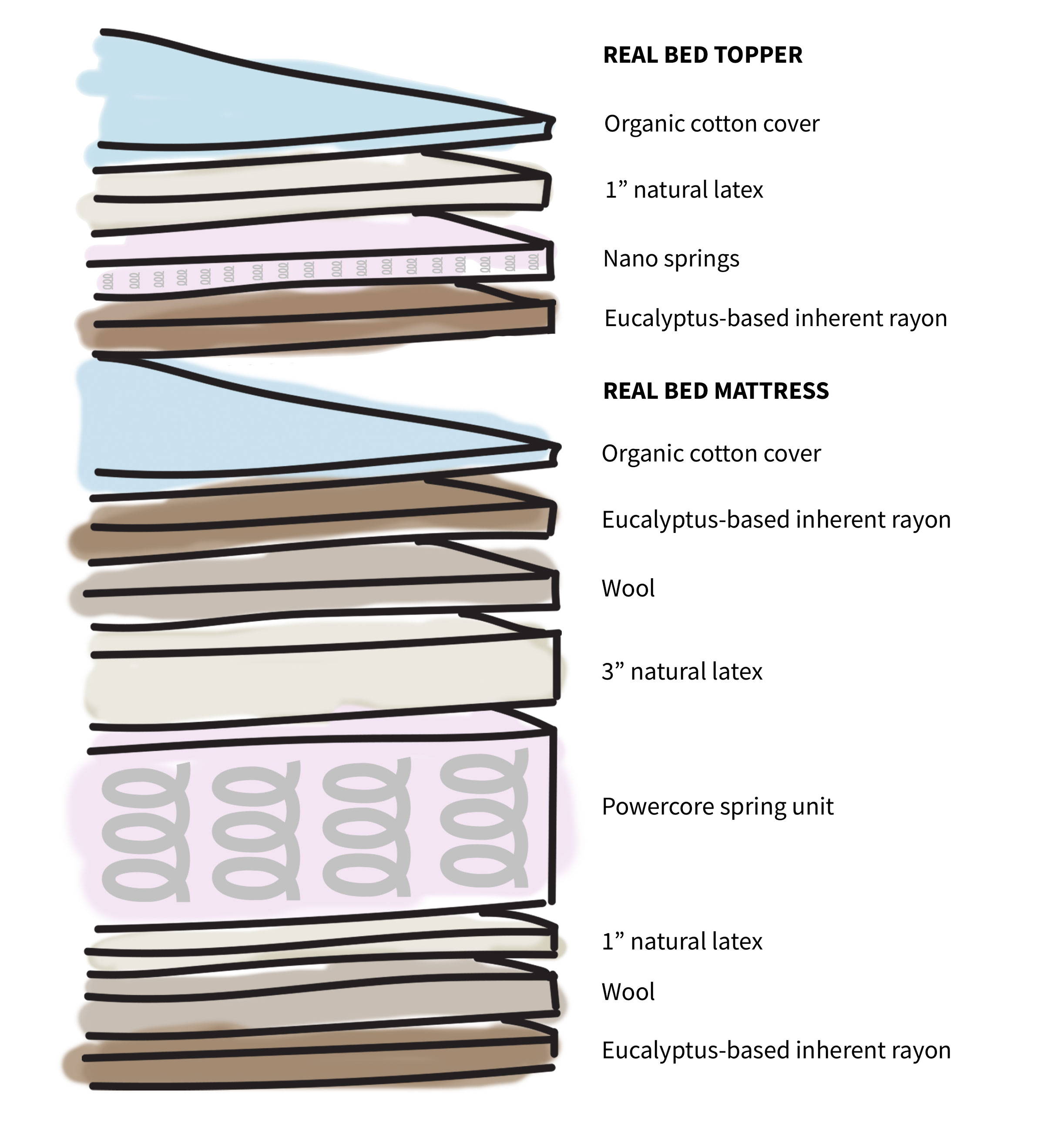 Comfort and quality is in the details
We craft every Real Bed mattress and topper in our NJ factory.
Each important component is designed and made in-house, including our
exclusive Powercore innerspring units. Covers are carefully cut and sewn
and mattresses tufted to provide the best high-quality natural mattress on the market today.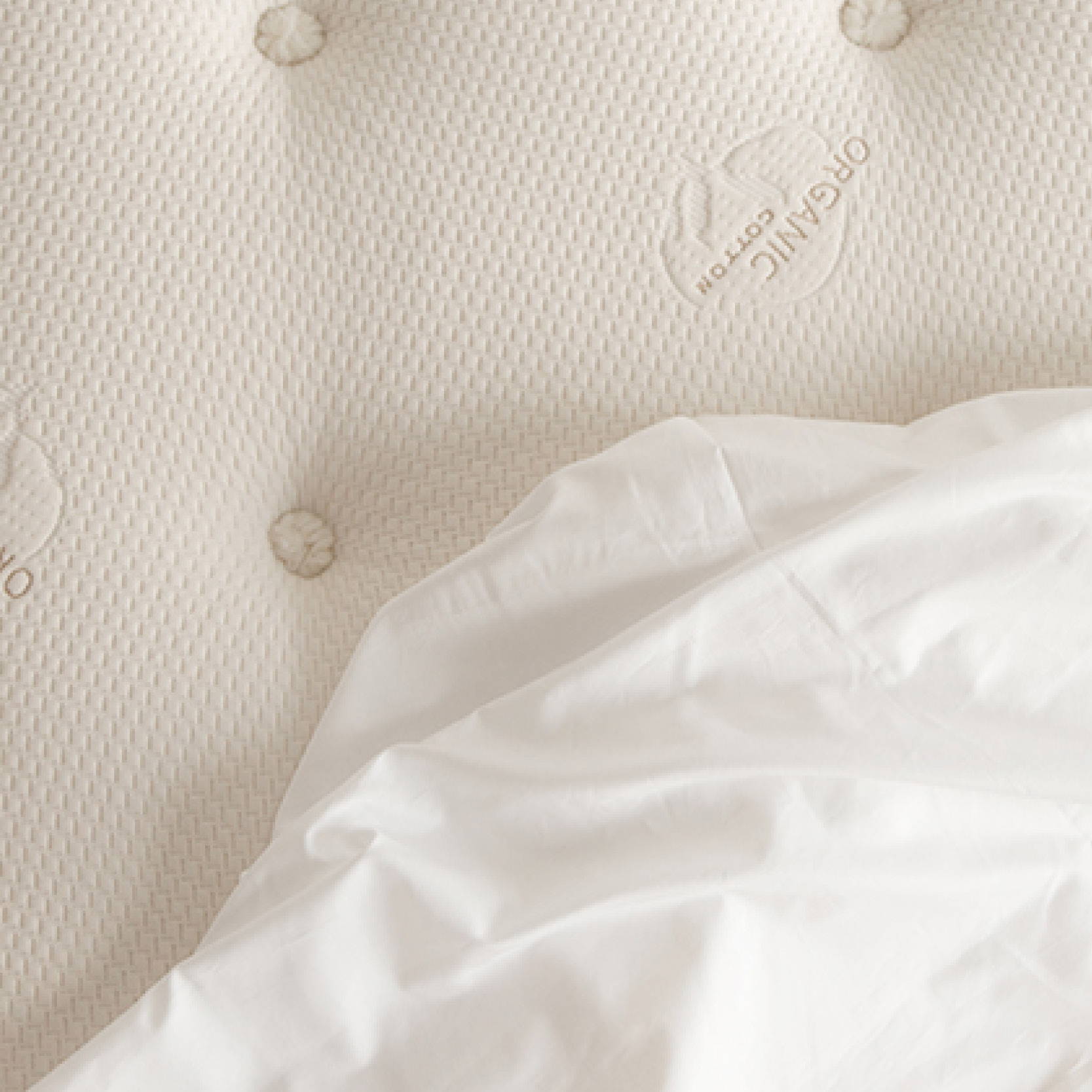 Layers of organic cotton, wool and our natural, eucalyptus based, fire-proof layer create a top layer that is soft and cooling while being safe and sustainable.
Three inches of natural latex sit on top of our spring unit. Latex is supremely comfortable and allows for spinal alignment. It's also naturally resistant to mold and dust mites and allergen-free.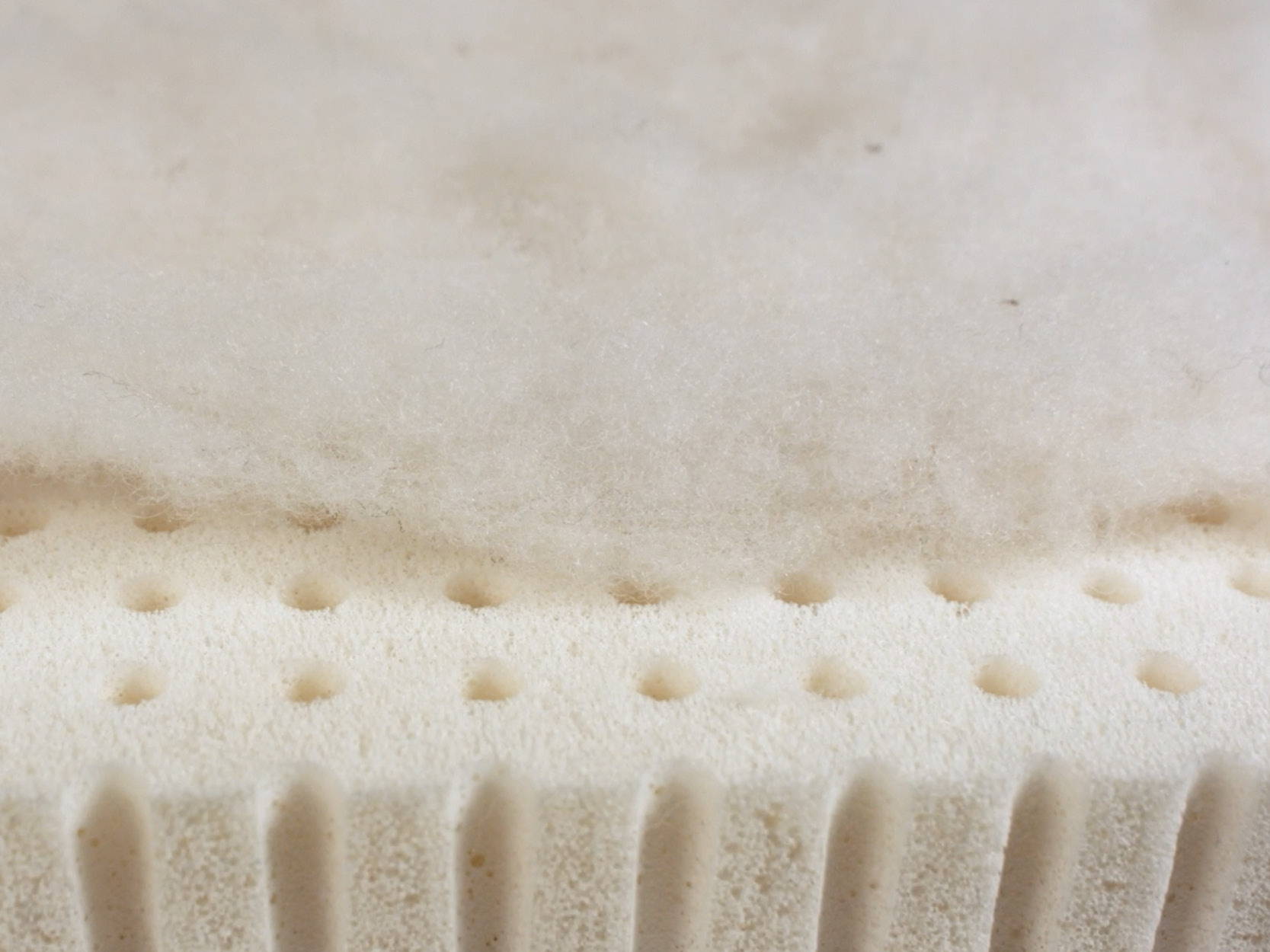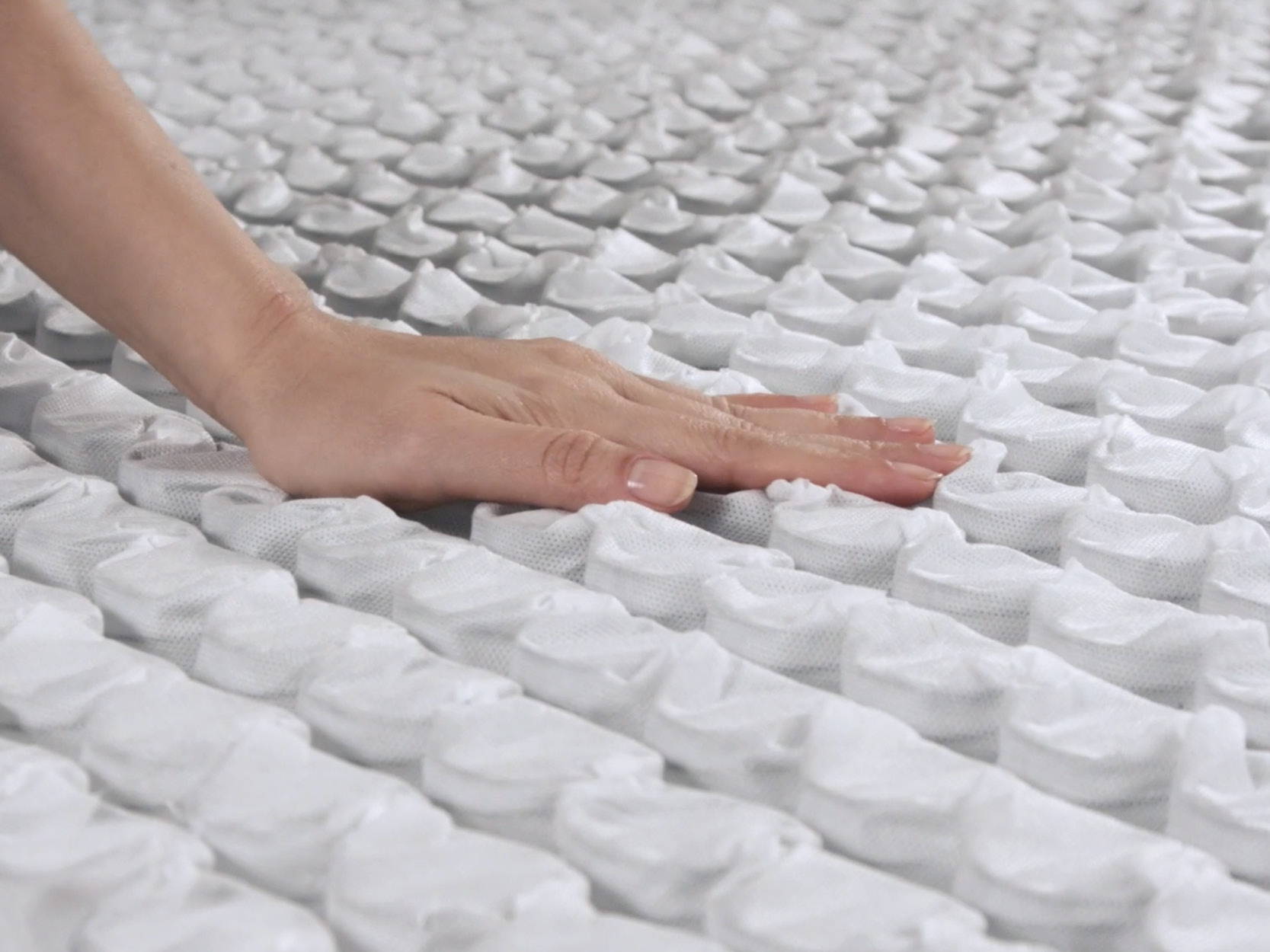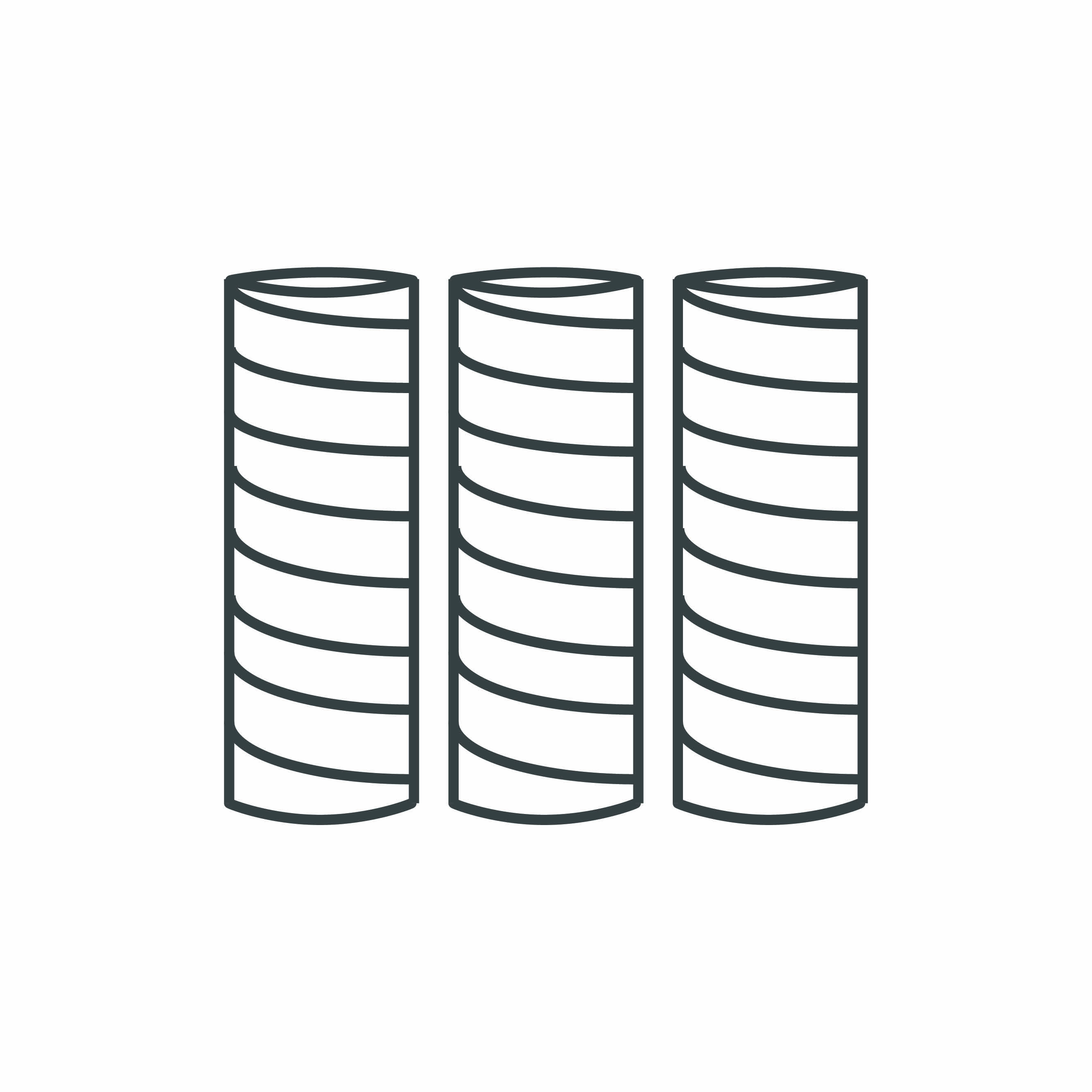 Designed and made in-house, our progressive
spring system senses your body contour and provides targeted support, making it supremely comfortable for your unique body type. We use more turns, more wire and more flexibility than other springs on the market.
A mattress made just for you.
You have a new mattress, now what? Follow these tips to get the most out of your new bed:
1. Use an encasement to protect from dirt and stains just in case you need to return
2. Your mattress will regain its full height within 24 hours of unpacking
3. Your mattress will settle in over the first 30 days of use
4. You do not need to flip your mattress. It is made to use on one side
For more information, see our FAQs page.